---
Don't Get It Twisted
Soul, Electronica, Hip Hop
Don't Get It Twisted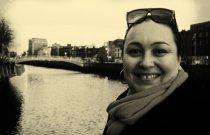 Don't Get It Twisted takes only the very best and freshest hip hop, electronica and soul music then mixes it up into pure aural pleasure for the alternative listener.
Great tunes, involving guest local DJs, interviews and hosted by international artist and radio personality, Hayley J. Hansell (aka Hayley J.) from New Zealand.
If you're a discerning music lover who enjoys getting tipped on what's hot with a few old school classics thrown in, then tune in every Friday from 9pm to 10pm.
---