---
Sports Desk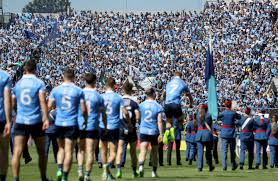 Wednesday's at 7pm
The Sports Desk is your weekly stop for all the latest and greatest from the world of sport. Join Rory, Andy and Megan for the latest sports news, opinions and plenty of laughs and hot takes along the way.
From Croke Park to the San Siro, to Augusta and to Madison Square Garden, the guys love it all.
So sit back, relax and enjoy the conversation.
Presenter(s): Rory Corbett, Andy Martin and Megan McCarthy
Email Address: [email protected]
---