---
Little Steven's Underground Garage
Adult Contemporary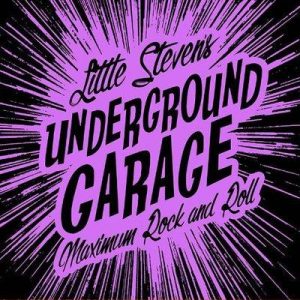 Little Steven's Underground Garage Show 899 
(Weekend of June 21 – June 23, 2019) 
Monterey!
Little Steven here with our weekly pop quiz from the Underground Garage. What was the first important rock festival? The Human Bee-In you say? Yes, that was first. The thing in Central Park? Yes, that was second. What was the first rock festival anybody remembers? That's right, the Monterey Pop Festival. Perhaps the coolest event ever in the history of the universe, and we are going to tell you all about it this weekend in the Underground Garage.
We'll be playing lots of the cats who played there such as the Byrds, Johnny Rivers, the Jefferson Airplane, Moby Grape, Otis Redding, the Paul Butterfield Blues Band, and the Jimi Hendrix Experience. Come find out what Buffalo Springfield, Ravi Shankar, and Janis Joplin have in common.
It's the Monterey Pop Festival this weekend in the world's only Rock n' Roll dance party on the radio. I'll see you in the Underground Garage.
---