---
On the Ball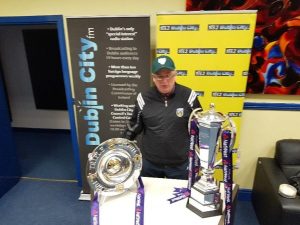 Dear Listener,
Due to the lack of sport because of COVID 19 the following programme will not be broadcasting at present. We will endeavour to broadcast an archive sports programme in its place however this might prove difficult at times. Please bear with us and hopefully we will return to normal broadcasting soon. Stay safe and well. Your listenership is important to us.
Our flagship Sunday afternoon sports show has been running for more than 25 years.
Over the past few years, On the Ball has acquired a panel of regular contributors for the various sports the show covers on a regular basis.
Brian Talty / Alan Larkin do the analysis for Gaelic football, Andy Cunningham for Hurling on our live GAA Commentaries during the season.
Mary McGuire from Basketball Ireland brings us the weekend's basketball action.
Stephen Findlater from Hookhockey.com summarises the weekly hockey action.
Conchubhair MacLochlainn, is the main regular rugby analyst, he is joined on occasion by Andy McGeady.
We also have news from Baseball Ireland to keep us up-to-date with Irish baseball during the summer.
---