---
Rockabilly Jukebox
Americana & Country
Rockabilly Jukebox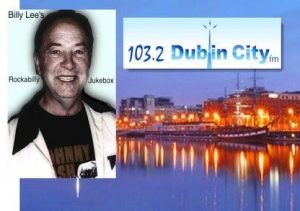 Every Thursday night from midnight until 2am, you'll hear Billy Lee play real 50's style rockabilly on Rockabilly Jukebox.
If you want to hear 50′s style rockabilly, hillbilly boogie, rhythm & blues, jump jive, then this is the show for you. When you tune in you'll hear sounds not often heard these days. It's a specialist show that would appeal to lovers of rarely heard but wonderful music. The intention is to bring to the listener an opportunity to hear obscure tracks by some well-known & not so well-known musicians.
This show is for aficionados and newcomers alike. All the latest info and news on the rockin' scene, both national and international.
---