---
The Absolute Game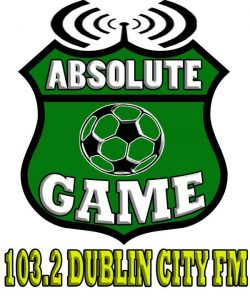 Declan Hughes hosts a unique one-hour show dedicated to football in Ireland. Declan has been involved with UCDAFC since 1981 and is currently their stadium announcer for First team games.
The Absolute Game is the most comprehensive show on the SSE Airtricity League of Ireland, covering not only the Premier and First Division with our expert panel but also the Under 19 Under 17, 15 and 13 Divisions as well as the Leinster Senior League with Vincent Cahill. In addition, we cover the Senior International Men's and Women's Republic of Ireland soccer teams. We are the only radio show who have been covering the Women's National League since week one, back in 2011. We are joined for this by Aaron Clarke of the WNL Show podcast.
Justin Mason and Colm Lambe are two regular members of the hosting panel. Justin has been watching his beloved Shamrock Rovers for more than 20 years and is involved with the Pride of Ringsend Supporters Club. Colm is a Bohemians fan and once played for the club at Under 19 level before getting a scholarship to university in the US.
---