---
The Russian Show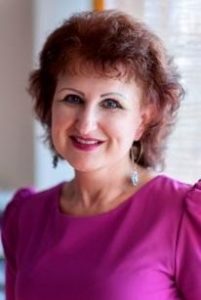 Tagged as:
The program serves as a source of information and support for the Russian-speaking community in Ireland and helps to strengthen the links and friendly relations between the Russian-speaking community and other communities of Dublin.
The editor-in-chief and presenter is Svetlana Maksimova (Niralana). The programme is aimed at helping Russian-speaking people in Ireland - Russians, Latvians, Lithuanians, Ukrainians and other people - to communicate, find solutions to their problems.
Guests of each show take part in discussions on various topics: they are researchers, diplomats, teachers and many interesting people from around the world.
Программа служит источником информации и поддержки для русскоязычной общины Ирландии и помогает укреплять отношения и дружественные связи между русскоязычным сообществом и другими общинами Дублина. Главный редактор и ведущая программы Светлана Максимова (Ниралана). Программа направлена ​​на то, чтобы помочь русскоязычным людям в Ирландии - россиянам, латышам, литовцам, украинцам и другим - общаться, находить решения своих проблем.
Гости каждого шоу принимают участие в обсуждениях по различным темам: исследователи, дипломаты, учителя и многие интересные люди со всего мира.
---