---
Good Morning Dublin
News, Current Affairs
Good Morning Dublin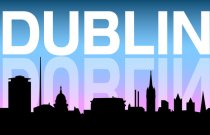 Tagged as:
COVID 19 Pandemic: During the current crisis, we have shortened the programme to 30 minutes, between 10.00 & 10.30am. It will be presented  by Sam Assad.
Good Morning Dublin is 103.2 Dublin City FM's premier weekday morning show aired from 10am to 11am and is transmitted from the Bill Drakeford Studio (control) & Studio 2 (talk). It includes news, an eclectic mix of interviews, reviews, discussions and coverage of everything from current affairs and politics, health, music, media, and all kinds of Dublin events.

Presenters:
Colin McStay, Helen Desbois, Anne Rutledge, Natasha Gillies, Louise Tighe, Emma Murphy, Luke Stedmon, Vivienne Cardin
News Team: Michael Glynn, Donal Webb.
Phone Number: +35318658020
Text Only: +353879771032
Email Address: [email protected]
Executive Producer: Michael Glynn, [email protected]
Sound Engineer(s): David Sullivan, Eoin Fitzpatrick, Duncan Power, Derek Fenlon.
Podcast Producers:   David Sullivan, Usman Sarwar.
Broadcast Assistant: David Sullivan.  
---
Scheduled on
| | | | |
| --- | --- | --- | --- |
| | | | |
| Monday | 10:00 | | 11:00 |
| Tuesday | 10:00 | | 11:00 |
| Wednesday | 10:00 | | 11:00 |
| Thursday | 10:00 | | 11:00 |
| Friday | 10:00 | | 11:00 |