---
Good Morning Dublin
News & Current Affairs
Good Morning Dublin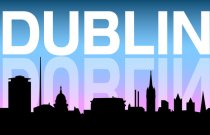 Tagged as:
Good Morning Dublin
is 103.2 Dublin City FM's premier weekday morning show aired from 10am to 11am. The programme includes an eclectic mix of interviews, discussions and coverage of everything from current affairs, politics, health, food & drink, lifestyle and all kinds of events taking place across Dublin.
Our regular contributors include TheTaste.ie, IMAGE Magazine, Village Vets, Dublin Inquirer, Dynamic Partners, Lucan Garden Centre, Webdoctor.ie, Light House Cinema, Elave Skincare, Mortgage123 & MABS (The Money Advice and Budgeting Service).
Presenters:
Mairéad Hughes, Anne Rutledge, Vivienne Cardin, Ashley Chadamoyo Makombe, Laura Grace Kelly, Sarah Naylor.
Phone Number:
 +35318658020
Text Only:
+353871791032
Email Address: 
goodmorning@dublincityfm.ie
Executive Producer:
Michael Glynn,
michaelglynn@dublincityfm.ie
Producer:
Sam Assad,
sam@dublincityfm.ie
Assistant Producer:
Sinéad Meade,
sineadmeade@dublincityfm.ie
---
Scheduled on
| | | | |
| --- | --- | --- | --- |
| | | | |
| Monday | 10:00 | | 11:00 |
| Tuesday | 10:00 | | 11:00 |
| Wednesday | 10:00 | | 11:00 |
| Thursday | 10:00 | | 11:00 |
| Friday | 10:00 | | 11:00 |