---
Good Morning Dublin
News, Current Affairs
Good Morning Dublin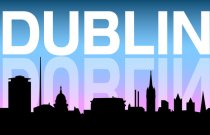 Tagged as:
Good Morning Dublin is 103.2 Dublin City FM's premier weekday morning show aired from 10am to 11am and is transmitted from the Bill Drakeford Studio (control) and Studio 2 (talk). It includes a review of the day's papers, an eclectic mix of interviews, reviews, discussions and coverage of everything from current affairs and politics, health, media, and all kinds of Dublin events.

Presenters:
Monday: Mairead Hughes, Taran O'Sullivan.
Tuesday: Helen Desbois, Luke Stedmon.
Wednesday: Billy Kilkenny, Katherine Lynch.
Thursday: Colin Mc Stay, Sinead Meade.
Friday: Anne Rutledge, Vivienne Cardin.
News Team: Michael Glynn.
Phone Number: +35318658020
Text Only: +353879771032
Email Address: [email protected]
Executive Producer: Michael Glynn,
[email protected]
Sound Engineers: James Gouldsbury, Eoin Fitzpatrick, Derek Fenlon.
Podcast Producers:  Usman Sarwar, Mairead Hughes, James Gouldsbury.
Broadcast Assistant: David Sullivan.  
---
Scheduled on
| | | | |
| --- | --- | --- | --- |
| | | | |
| Monday | 10:00 | | 11:00 |
| Tuesday | 10:00 | | 11:00 |
| Wednesday | 10:00 | | 11:00 |
| Thursday | 10:00 | | 11:00 |
| Friday | 10:00 | | 11:00 |